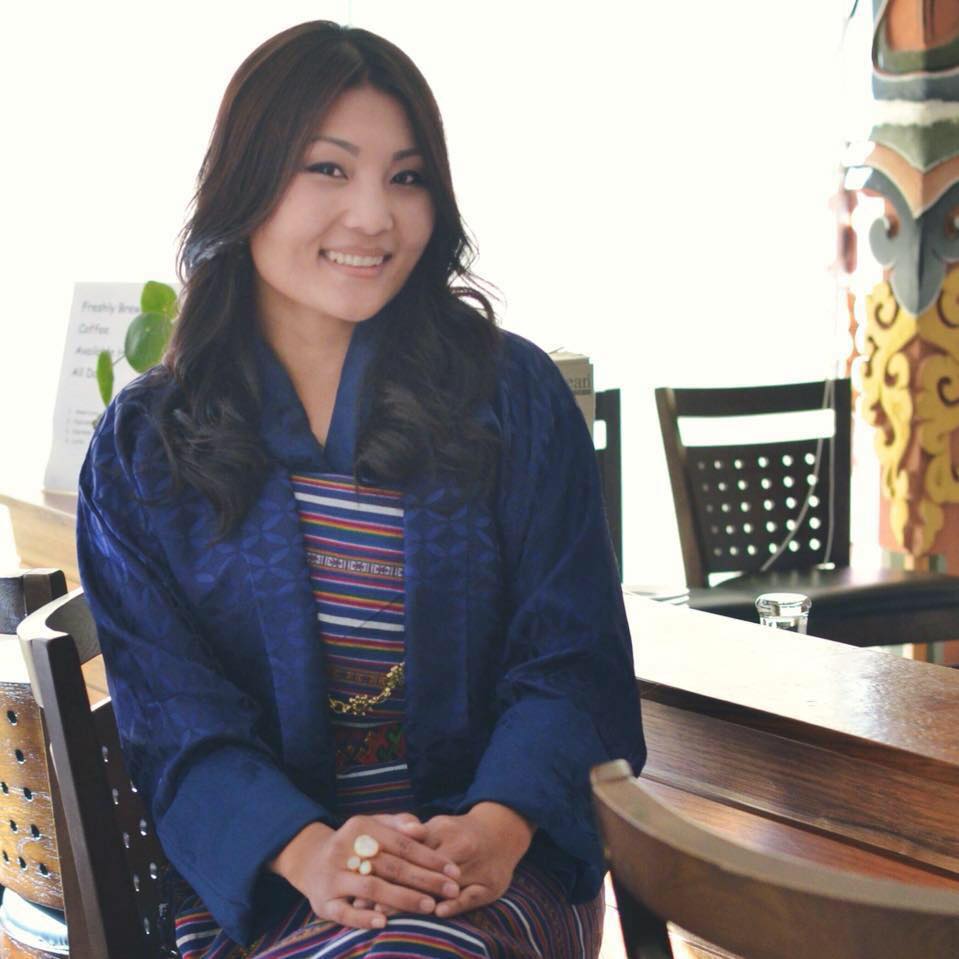 The newly appointed Executive Director of Journalists' Association of Bhutan (JAB), Namgay Zam, talks to Business Bhutan's Senior Reporter Chencho Dema on joining JAB, challenges faced by the journalists in the country, media professionalism and professional standards, and the roles of journalists.
Congratulations on your appointment as the Executive Director of Journalists' Association of Bhutan (JAB). What motivated you to join JAB?
Thank you. I've always been a member of JAB and have tried to remain an active participant too. The main reason I applied for the post of ED was and is to boost the morale and confidence of Bhutanese journalists. I really want JAB to support and encourage journalism unfettered by censorship and fear. JAB over the last few years has done good work to professionalize journalism in the country, and I hope to add to that too.
As the new Executive Director, what are some of your priorities and areas of focus that you would want to work on?
We already have several activities lined up for the next two years – thanks to the dedication and hard work put in by my predecessor. This situates me in an advantageous position of continuity and also frees me up from just focusing on sustainability, and instead work on realizing our vision fully. JAB's vision is: "A vibrant journalism community capable of playing an important role in social, economic, and political progress of the nation".
Bhutan's media continue to struggle with financial sustainability, lack of professionalism and exodus of trained and qualified journalists. What can JAB do to improve professionalism in the media industry?
Like I said earlier, JAB has been organizing several professional development courses for journalists – a recently concluded one was on long-form journalism. That JAB has taken this on reflects the association's willingness to take on what ought to be every media house's HR department's responsibility. We realize that not all media houses have the capacity for professional development. JAB also sources fellowships, etc. and circulates them among all members. I do believe several journalists have availed of these opportunities. We are currently calling for applications for the Rural Reporting Grant as well.
I do not think financial sustainability of Bhutanese media is the sole responsibility of JAB. JAB does not exist to make money to sustain media houses; we exist to sustain journalism. I personally believe it is my job as the ED of JAB to support journalists when the media houses they work for may not support them. The journalist is my priority. We have lost journalists because they firstly felt undervalued and harassed, and secondly, for financial reasons. I think we need to remind ourselves that we do journalism because of a passion to tell stories and impact the world positively, not because we want to make money. Some people may think I'm being idealistic, but aren't we living in country where GNH is our main pursuit and not GDP?
Journalists in the private media earn way less than their counterparts in state owned media. As the body representing the journalists and their interest, do you think there is a need to review the salary of journalists in private media? What can JAB do?
JAB believes in ensuring a conducive environment for journalism. If the obstruction is finance, we can try and negotiate on behalf of journalists. However, JAB cannot force private media houses to pay competitive salaries to their employees if they are struggling financially. Unfortunately, the story of media houses struggling to survive is not unique to Bhutan. It is a global issue. I know JAB has in the past supported freelance journalism. I will continue to do the same. The reality is that JAB can only intervene so much in in-house financial matters. It is not our duty to tell media houses how to pay their employees, but we could explore options in financial sustainability together, if need be.
Currently, there is no proper accreditation of journalists in Bhutan. Accreditation of journalists was earlier done by BICMA. Can JAB facilitate the accreditation process to ensure professional standards and qualification of journalists?
I do not personally subscribe to accreditation, having never looked for such an approval or endorsement myself. I think the work of the journalist should speak for itself. But I do intend to discuss this with the board now and maybe even have a vote among members to see if accreditation is necessary. If there is an overwhelming need for accreditation, then we could look at how best to do it.
As much as journalists must understand about ethics of journalism, there is also a need for the officialdom to understand the role of journalists. How do you plan to ensure that journalists practice ethical journalism and that the officialdom respects the role of journalists?
I've always maintained that respect must be earned. We, as journalists, especially must not demand it. We need to tighten our keras (belt) and stand our ground when intimidated, especially when we are right. Bhutanese democracy is young and all institutions are in transition, learning from each other as we move forward. All media houses are bound by a code of ethics that is universal. JAB can and will call out media houses that do not adhere to the ethical standards of journalism.
JAB believes in maintaining open channels of communication with the bureaucracy as well as the government of the day. Journalists are not here to play the role of the opposition party. We are here to serve the interests of the people. JAB holds this dear.