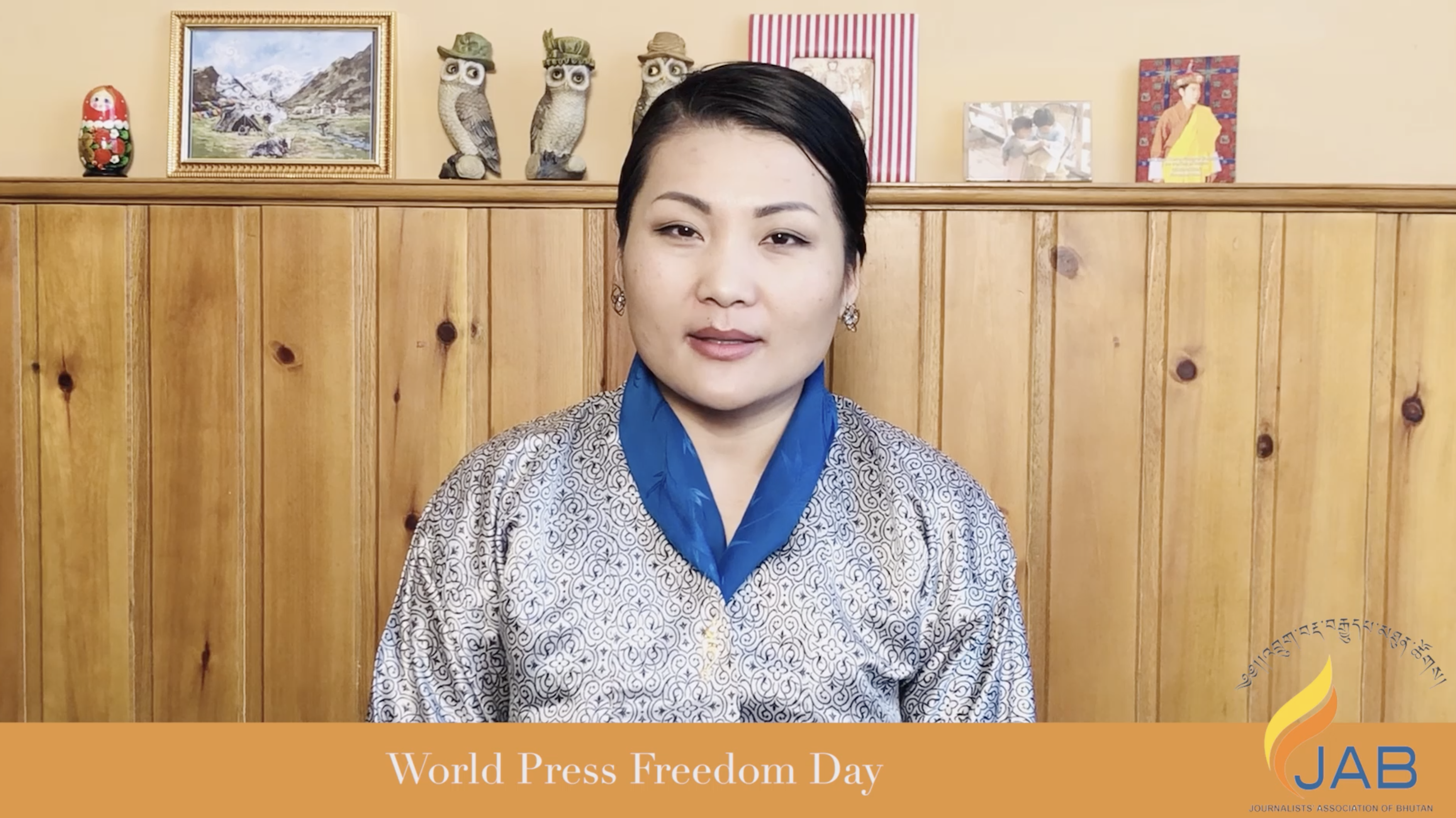 Dear colleagues and members,

It is World Press Freedom day today and also the day when we have our Annual Journalism Awards, but the AJA has been postponed as all of you are aware. The AJA is now planned for a tentative date in November. JAB is partnering with BMF and UNESCO Delhi for the awards, this year.
We will recognise online journalism in new categories at our AJA as announced, last year. We hope this will encourage our journalists to have a stronger voice that will drown out fake news and misinformation.
It is a challenging time because of Covid-19, but JAB remains confident that we will be able to continue supporting our journalists.
We would like to share the happy news that JAB will be working on creating more paid opportunities for our members so stories can continue to be told.We will also be launching a nation-wide citizen journalism project in partnership with Helvetas Bhutan. We look forward to working closely with experienced members to take this project forward.

All of our activities are geared to support a free media and confident journalism.
Do reach out to us if you need support. Stay strong. Stay safe!

Namgay Zam
Executive Director